Pastor Steve and Carol Green, Senior Pastors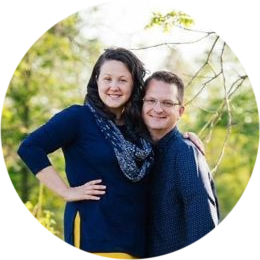 Pastor Steve and Sis. Carol have been happily married since 2002, and enjoy their six sons; Nate, Zach, Luke, Noah, Silas and Gideon.
Steve is an ordained minister with the United Pentecostal Church International, a Bachelors of Theology from Christian Life College, and is pursuing an M.Div. from Urshan Graduate School.
Carol is also an ordained minister with the United Pentecostal Church International, has a Bachelors of Theology from Indiana Bible College, is pursuing an M.Div. from Ursh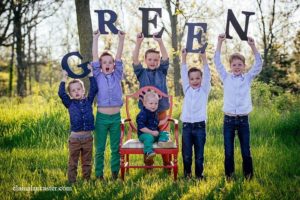 an Graduate School, and is an avid worship leader who released her first project in 2006.
Together the Greens have ministered as student pastors in Metro Detroit, were assistant missionaries and teachers at Harvest Bible College in Glasgow, Scotland, student pastors in Albion, Michigan, and evangelized the mid-west prior to planting LifePoint in Grand Rapids in the spring of 2008. They are honored to serve as pastors of Truth Church in Paw Paw.
It is Pastor Steve's passion to spark a genuine love for the Word and a hunger to be a disciple of Jesus. That love and hunger will produce a right relationship with Jesus and our neighbor.
Pastor Carol's passion is to bring people into the presence of God through true worship and the Word. That encounter ought to be both life changing and transforming.
Please join us, as we learn to live a life pleasing to Jesus.
Andriece Patten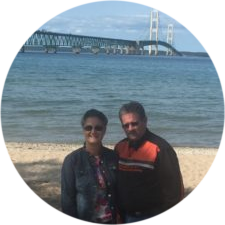 Andriece has been married to Chris since 1989, and she loves to go on adventures! Her favorite scripture is Philippians 2:4, the Biblical mandate to be nosy! Andriece has 2 great sons who are the world's best ever (to her anyhow). Ben & Ashley serve as the music minister's in Hurst, Texas and Daniel currently is in the Air Force serving overseas. Her step daughter and her husband live in Kalamazoo and with 6 children they stay BUSY! Andriece has been the administrator at Truth Church for a total of 17+ years. During her tenure, she completed her MBA from Edinburgh Business School. She has had the privilege of helping different Michigan churches establish their church offices and procedures. Her passion is keeping the office organized and running smoothly. She believes that by taking care of the business aspects of the church, it frees up the Pastor to concentrate on the spiritual side and taking care of the flock. "It is fulfilling when you are using the gift(s) God has entrusted you with to help in the Kingdom's work. At Truth Church we help you to find your God given calling and give you the opportunity to put it to work! It's a good life living for Jesus.