Welcome Home!
Whether you are a spiritual seeker who is just starting to ask questions about God, or a committed Christian who wants to go deeper in your faith, you can find a home here at Truth Church.
Please take a moment to get to know us through our website, and feel free to contact us with any questions you may have. We hope to see you this week!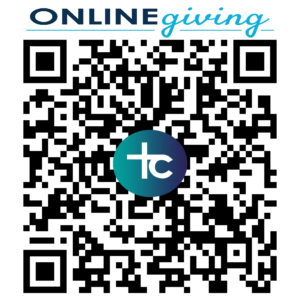 What We Believe…
The Bible is real, relevant, authentic, and reliable. It is the inspired Word of God without error. It is the only source for faith, and reveals both who God is and who we are. Scripture is our final authority on doctrine, discipline and life.
The Bible states that there is only one God. He is the creator of all, sustainer of all, all knowing, all powerful, and ever present. The Scripture further reveals that God was made known to man in Jesus Christ. Jesus is Emmanuel God with us. He is at once the Son of Man and the Son of God. Jesus was born of a virgin miraculously, crucified innocently, died mortally, and resurrected to life victoriously. The Bible tells us that Jesus is our one and only savior. All who place their trust in Him, He will fill with His victorious Spirit.
The Bible teaches that trusting Jesus to be your Savior means that we must be born again. To be born again we must acknowledge our sinfulness. We all have sin, we all fall short of God's holiness. Our sins are the culmination of decisions to follow our selfish, stubborn and rebellious ways. Repentance is when we turn from those ways to follow the way, Jesus Christ. We all are invited to repent by faith. Jesus told us that we must be born of the water and the Spirit. Our faith will lead us from repentance to baptism. Baptism immerses our old ways in the name of Jesus Christ, that we might identify with His death, and arise with a clean conscience a new creation. To that, we are PROMISED that we will be filled with the Holy Spirit, just like the early church.
Scripture teaches that those who are born again are called the Church. They are to model their lives after Jesus Christ. Love, joy, peace, patience, kindness, goodness, faithfulness, gentleness, and self control are to be nurtured and seen in the Church. We are called to live as God sees us, holy, pure and righteous. We do this by letting His Spirit influence our daily lives. Scripture calls us to separate from this world and run toward God. Faith living is living submitted to the Lord, His Word, letting Him guide our every step.
The Bible recorded the early church miracles, prophecy, speaking in other languages, healings, and much more. There is no recorded end to these gifts, and should be demonstrated in the modern church.
Because of God's lavish love we express ourselves vibrantly in worship. Worship goes beyond our weekly gatherings but bleeds over into all areas of life. God created us for His pleasure, so we carefully determine what would please Him in our lives.
The Bible is clear that we will all face Jesus at judgement. For those who chose to trust Him there is an eternal reward, a new heaven and new earth where Jesus dwells with the faithful from all generations. For those who reject Him there is eternal punishment apart from Jesus, where there is torment, darkness, and no escape. It is because of these realities we are commanded to, "GO!" We are to tell everyone of the greatest news to ever be heard – anyone, everyone, can be right with God. That is our message, it was the message of the apostles….it was the message from God that became flesh, Jesus.
Steve and Carol Green, Senior Pastors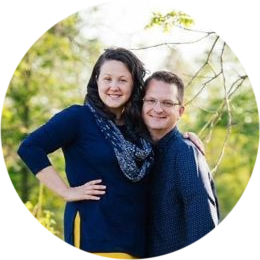 Pastor Steve and Sis. Carol have been happily married since 2002, and enjoy their six sons; Nate, Zach, Luke, Noah, Silas and Gideon.
Steve is an ordained minister with the United Pentecostal Church International, a Bachelors of Theology from Christian Life College, and is pursuing an M.Div. from Urshan Graduate School.
Pastor Carol is also an ordained minister with the United Pentecostal Church International, has a Bachelors of Theology from Indiana Bible College, is pursuing an M.Div. from Ursh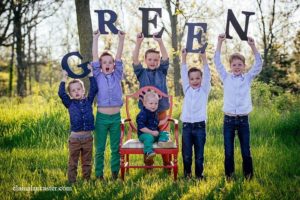 an Graduate School, and is an avid worship leader who released her first project in 2006.
Together the Greens have ministered as student pastors in Metro Detroit, were assistant missionaries and teachers at Harvest Bible College in Glasgow, Scotland, student pastors in Albion, Michigan, and evangelized the mid-west prior to planting LifePoint in Grand Rapids in the spring of 2008. They are honored to serve as pastors of Truth Church in Paw Paw.
It is Pastor Steve's passion to spark a genuine love for the Word and a hunger to be a disciple of Jesus. That love and hunger will produce a right relationship with Jesus and our neighbor.
Pastor Carol's passion is to bring people into the presence of God through true worship and the Word. That encounter ought to be both life changing and transforming.
Please join us, as we learn to live a life pleasing to Jesus.
Rachel Floyd
How can I get involved?
Jesus told us, his disciples, to make disciples of all nations. One of the most important values of Truth Church is our mission to the world. It begins in our own community, and spreads overseas to every nation. Truth Church members are involved in a variety of ministries such as Sunday school, Life Groups, music and media to name a few.
TC Kids
Proverbs 22:6 says "Train up a child in the way he should go: and when he is old, he will not depart from it." Our mission at Truth Church is to assist parents in training and reinforcing Biblical values and principles. Each Sunday morning, while the adults gather in the Sanctuary, our Sunday school staff strive to educate our children, from ages 2 through 12th grade, regarding the core values of Christian living, through fun and innovative lessons using visual aids, crafts, games, and discussions.
The Drive Youth Ministries
The Drive is a weekly student worship service held on Fridays nights at 7:00 p.m. Our services are dynamic, fun and life changing. The Drive is led by a team of student leaders who have a desire to impart Godly values and to invest in this generation. Our goal is to reach out to our community and to our world. Our youth services are packed with the presence of God, fun activities, and life-changing messages. Click link to be connected to the Youth Facebook Page.
Music & Worship
1 Peter 2:9 states "But ye are a chosen generation, a royal priesthood, an holy nation, a peculiar people; that ye should shew forth the praises of him who hath called you out of darkness into his marvellous light." We have been called and designed to praise the name of Jesus. Each service begins with a dynamic time of worship led by the Truth Church worship team. The music ministry of our church family involves scores of people and is an integral part of our worship. We appreciate the involvement of so many fine individuals.
Life Groups
Life Groups are all about doing life together. Connection is critical to our Christian walk. Jesus modeled small groups for us by selecting twelve disciples to spend his time with while he was on earth.
Bible Quizzing
Truth Church has Beginner, Jr and Sr Bible quizzing teams who meet weekly and compete in tournaments in Michigan and across the country. It is a great way to get our kids reading, memorizing, and excited about God's word. We are so happy to have this dynamic ministry a part of our church. Click link below to see what quizzing is about.
Share The TRUTH!
Truth Church is eager to provide links to our weekly sermons. You can browse the selection below to keep up with the teaching ministry. Our podcast is also available on
iTunes
. To download, right click on the "Download" button below, and select save link as.
Have a speaker you would like to hear but don't see them search the in the top right corner the speaker's name.
Audio Sermon Archive
Jun 21, 2020

It's not Just Beans -Pastor Steve Green

Mar 15, 2020

Struggling, Wrestling, For A Blessing – Pastor Steve Green

Mar 15, 2020

Pick Up You Mat – Sis Cynthia Van Fulpen

Mar 8, 2020

Quit Asking Small- Pastor Steve Green

Mar 8, 2020

My Song is Not For Sale- Pastor Steve Green

Mar 1, 2020

Horton Hears A Who- Rev Adam Vannoy

Mar 1, 2020

The Ministry of Next Best- Rev Joe Giunta

Mar 1, 2020

God's Anger – Bro. Aaron Langworthy

Feb 23, 2020

Casting ALL- Sis Kaitlin Rogers

Feb 23, 2020

Leave it in the Grave- Pastor Steve Green

Feb 21, 2020

The Blessing and The Birthright -Rev Rema Duncan

Feb 16, 2020

What You are Fighting And How to Fight it- Rev George Hurt

Feb 16, 2020

The Light That Shines – Rev George Hurt

Feb 10, 2020

George Hurt Revival Feb 10, 2020

Feb 9, 2020

George Hurt Revival Feb 9 2020

Feb 9, 2020

The Day Of Battle- Pastor Steve Green

Feb 9, 2020

Worship to an Idol Named Fear- Pastor Carol Green

Feb 2, 2020

The Perfect Church -Rev George Hurt (Revival)

Jan 5, 2020

The Church Is… – Rev Aaron Dutton

Jan 5, 2020

Bro Jimmy Dobbs Jan 5, 2020

Jan 5, 2020

Run To Your Brother- Bro Nate Pace

Jun 16, 2019

Like a Shepherd- Pastor Steve-Green

Jun 9, 2019

A New Day is Dawning – Bro Natanael Pace

Jun 9, 2019

Adding to your Faith – Bro Aaron Langworthy.

May 26, 2019

Your Thoughts- Pastor Carol Green
Please like our Facebook page to see Special Events!
Service Times:
Thursday Bible Study – 7:00 pm (semesters)
Office Hours:
Mon-Thurs. 9:00 am – 2:00 pm
Church Location & Address:
Telephone & Fax: Tel: (269) 657-5042 | Fax: (269) 657-3119
Email: truthchurchpawpaw@gmail.com
Email Us: